As a human race, we place a great deal of emphasis on social connection. Who are you linked to? How many "friends" do you have? Who commented on your post, and what did they say? Why aren't you tweeting or posting your videos on YouTube? We rely heavily on feedback from our peers and on social contact; however there is only one way we can fulfill this persistent need to stay connected: We have to be able to communicate.
Now what if you became shut off from the world around you? What if you had a lot to say, but no one could understand you? What if your environment constantly made you feel anxious and interactions with other people left you feeling confused? Imagine this world of social isolation–the world of Autism.
Individuals with Autism are communicating, some with words and others through actions, and have much to say even when it appears like they are not engaged with those around them. We need to pay close attention to every movement, sound and behavior if we want to try to learn to understand their language. I often hear parents say, "My child has Autism, and he loves music. He will not speak, but he sings and he learns music by ear!" You can8 hear the excitement in their voices when they realize their children are taking in information from their surroundings. They hear the music. They connect with it and they can use it to communicate.
Temple Grandin is well-known in the Autism community. Temple wrote about her experiences as a child with Autism and the struggles she faced trying to understand how to fit in with the outside world. She described herself as a visual thinker or someone who thinks "in pictures." Her books give an inside look at her world full of colors, sounds and images. In order to understand the actions of others, she relied on making associations to things she could relate to, and words sometimes became pictures in her mind.
And then there are those with Autism who love to move. They feel an intrinsic need to seek out information from their environment through movement, and we see this through rocking, running, bouncing, and…dancing! When music is present, these movements can become organized and purposeful. We see creativity and communication through movement.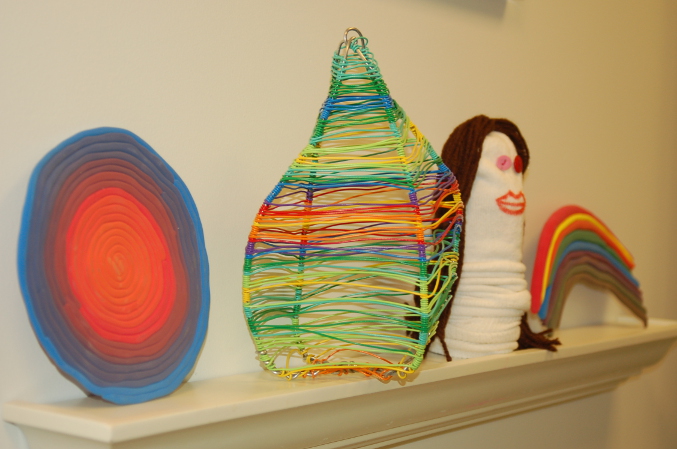 Most people learn about social relationships by observing the behavior of others. Children become fascinated by movies and television shows, often watching them over and over again until they have the scripts memorized. With Autism, these scripts are sometimes used as a means of coping with anxiety and repeated over and over again. The characters involved in these stories can also help teach about relationships and social interaction. There was a remarkable story recently published in the New York Times about a boy who connected to Disney movies and learned how to connect with others by observing the characters in the movies.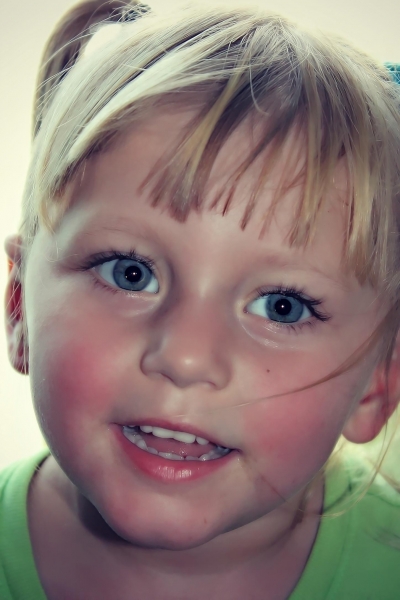 How does this all connect to creative arts therapy? The arts are expressive. They help us to communicate what we cannot put into words. Creative arts therapists understand how the brain responds to engaging in the arts and can create an optimal situation for self-expression, learning and interacting with others. First, the therapist must get to know each person they are working with. Observing one's engagement with the arts gives therapists insight into their strengths, thoughts and emotions. This is something everyone can try to do. The manner in which individuals with Autism express themselves does not always make sense in our world, but what if we tried our hardest to better understand their worlds? What if we made the same sounds, imitated the movements, or tried to see images in place of words? What if we tried to communicate with the artist, musician, storyteller and dancer within? We can validate their experiences just by simply communicating back what we see and hear. Many of us spend so much time as therapists and teachers trying to help those with Autism better understand the "rules" which govern our social behavior, and we forget to take the time to really listen and try to understand these individuals.
In honor of Autism Awareness month, let's try something different. Let's make music together, let's reenact a scene from a favorite script, let's dance together, and let's think in pictures. We can then begin to create with these individuals, and in turn, communicate.
---
Jenni Rook, MT-BC, LCPC is the Executive Director at the Institute for Therapy through the Arts. As a Neurologic Music Therapist and Licensed Counselor, Jenni has spent nearly ten years using music to connect with children and adults with Autistic Spectrum Disorder. She specializes in the use of music therapy for sensory integration and increasing communication.