Registration is Now Open for the Great Lakes Region Music Therapy Conference!
The Great Lakes Region (GLR) of the American Music Therapy Association (AMTA) presents its 2017 Conference on March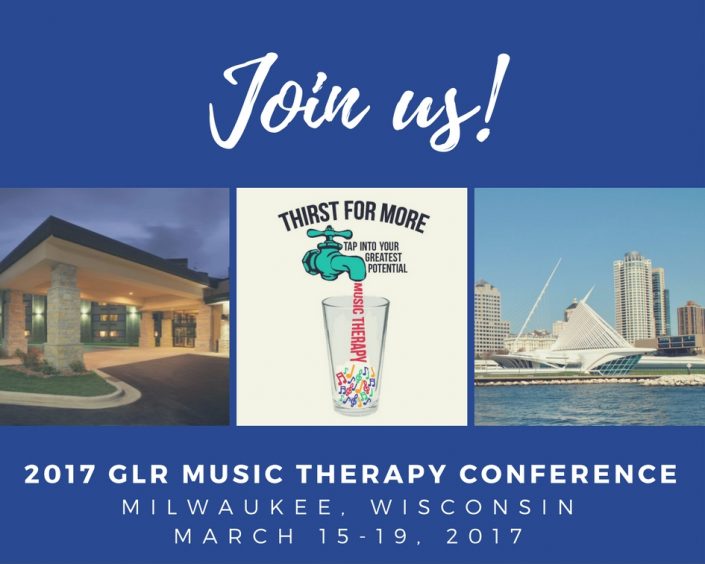 15-19 at the Crowne Plaza in Milwaukee, WI.  This year's theme is "Thirst for More: Tap Into Your Greatest Potential."
The Conference Keynote will be delivered by Meredith R. Pizzi, MPA, MT-BC, founder and executive director of Roman Music Therapy Services.
ITA Music Therapist and Training Coordinator Andra Duncan, MT-BC will present "The Music of Laughter: Using Laughter in Music Therapy," an opportunity for attendees to "learn about the basic principles of Laughter Yoga and how its techniques and exercises, using yogic breathing and laughter, can be applied within the music therapy clinical setting."
Click here to register for the GLR Conference.  For more information about the GLR Conference, click here.